Amplify Austin
Business Fundraising
---
The Business Fundraiser registration window is from February 1 through March 1, 2021. The sign up form must be completed and returned to Erin Ajayi by 5 PM March 1, 2021 to have your business listed.

Contact Erin Ajayi at erin@ilivehereigivehere.org or call 512-717-4193 with questions.
Amplify Austin Day is Central Texas' annual day of giving. The 24-hour call to action has raised more than $69M for hundreds of local organizations and rallies our entire community to give together. The support of local businesses for Central Texas nonprofits is a big part of Amplify Austin Day's success. In 2020, Business Fundraisers and their employees raised $1M of the overall $112.3M on Amplify Austin Day for local nonprofits!

As an Amplify Austin Day business fundraiser, you empower your employees to give back to the community where they live, love, work, and play. Your company can also boost those employees' passions by offering matching dollars during Amplify Austin Day. The AmplifyATX.org platform provides an easy, fun, and efficient way for your entire company to celebrate and help local nonprofits.

Interested in directing your employees toward winter storm disaster relief? The ILHIGH Amplify: Disaster Relief Fund was created in response to urgent immediate needs and subsequent recovery efforts. This matching gift fund is designated to support 130+ organizations on the AmplifyATX.org giving site whose missions focus on one of the following cause categories: Basic Needs, Disaster Relief & Emergency Response, Human Services and/or Housing, Shelter & Homelessness.
---

Benefits
Amplify Austin Day Employee Campaign Services:
On-demand customer support to help set up your online giving page and throughout your fundraising campaign
Business Fundraiser toolkit, including social media and email communications, and other resources to engage your employees
Based on preference, ILHIGH can help facilitate disbursement of matching funds, if businesses choose to provide a match
Business Engagement
Opportunity to schedule I Live Here I Give Here Amplify Austin Day presentation or lunch and learn
Custom report with employee giving metrics for Business Fundraisers who raise $10,000 or more
Recognition and awards for the top three companies who raise the most dollars in small, medium, and large size company categories
Recognition and awards for top three companies (in each company size category) who have the highest percentage of employee giving
Top ten Business Fundraisers will receive invitations to attend See Us Give, a virtual dinner that introduces and guides your employees toward greater community engagement
Year-Round campaign support and toolkits for online employee giving on AmplifyATX.org. Opportunities include Giving Tuesday, holiday giving, team fundraising and more!
---

Corporate Matching Gifts:
When you sign up as a Business Fundraiser, you can make a commitment that you will be providing a specific dollar amount to match employee giving. Matching funds are a great way to show your support for Amplify Austin Day and are especially motivating when your employees see their dollar going further and having greater impact. In order for your matching funds to be displayed on the leaderboard and added to your company's total, you must register by 5pm on March 1.

You can provide match funds in two ways:

1. Distribute the Match Yourself: You will have access to a real-time report to distribute your company match. This option is ideal for companies that have existing matching platforms.

2. I Live Here I Give Here Can Distribute the Match: We will distribute your company match according to the charities your employees have designated and any match guidelines determined by your company. If you choose this option, you will be invoiced on March 12 and payment is due on March 19. This distribution service is subject to a 6% administration fee. I Live Here I Give Here is a 501(c)(3) organization, EIN 90-0647614, and this gift will be tax deductible to the fullest extent of the law.
---
Resources
Thank you for participating in Amplify Austin - the support of local businesses for local nonprofits is a big part of the giving day success! Below are some resources we provide to help businesses create an effective employee campaign

We can't wait to see what your team accomplishes when you join together to Amplify Austin!
1. Getting Started
One Pager
View
Amplify Austin Day Talking Points for Business Fundraisers
View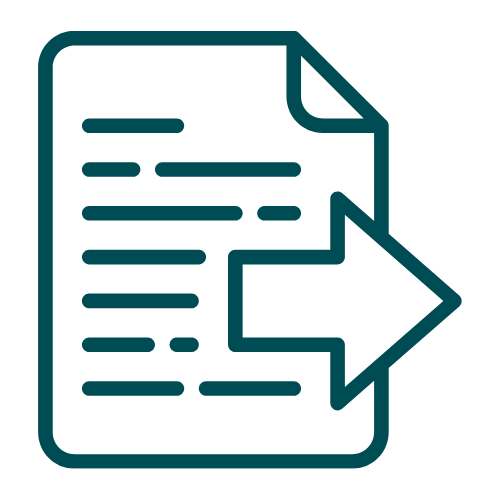 Registration Form
Sign Up
---
2. Building Your Profile
---
3. Sample Messaging
---
4. Graphics and More